McLaren Vale Australien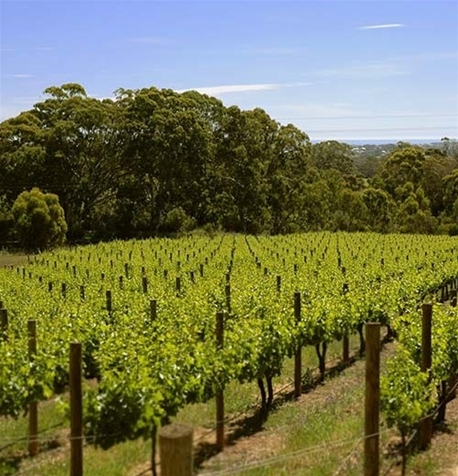 McLAREN VALE
Dating back to 1838, McLaren Vale was one of the first regions in South Australia planted to vines. The region enjoys a true Mediterranean climate experiencing winter dominant rainfall and warm, dry summers tempered by the proximity to the waters of Gulf St Vincent. A long summer-autumn ripening period ensures outstanding fruit ripeness, richness and balance, and over the history of the region, wines of impressive character and value.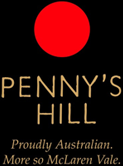 From its first production of 141cases of 1995 Shiraz, Penny's Hill has established a fine reputation for outstanding vineyards from which acclaimed estate wines have emerged.
Fine, full-bodied, fruit driven wines are the result of premium estate-grown fruit from vineyards that have evolved as some of the McLaren Vale region's very best.
Every step of the way, from tending the narrow-planted, low yielding vineyards through to hands-on winemaking, a meticulous approach ensures wines under the Penny's Hill banner deliver an exceptional balance of texture, complexity and interest, with quality exceeding price, the ultimate objective.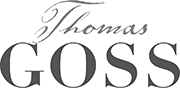 One of the original McLaren Vale pioneers, Thomas Goss (1810-1890), his wife Mary Ann (1813-1891) and their children arrived in South Australia from Devonshire in 1849. After success in the Victorian gold fields he established an iconic farming property, Ingleburne, now home to some of the McLaren Vale region's leading vineyards.
In 2010, to celebrate the 200th anniversary of his birth, it was decided to release a range of affordable McLaren Vale red wines and Adelaide Hills white wines under the Thomas Goss label. These wines are a tribute to the persistence of Thomas Goss and his family's long contribution to our beloved region.